Fucoidan Force™: Why It Is Your Best Choice?
Over 1400 Published Studies Show Beneficial Qualities of Fucoidan on Health
'Fucoidan' is a word that most people still find unfamiliar, a fact that will soon change because of the intense interest it has stirred up within the Health, Wellness & Research field.
The beneficial qualities of Fucoidan on health have been shown in approximately 1,400 studies now on the U.S. National Library of Medicine. Many of these studies were done just within the past few years, illustrating the growing curiosity and intense fascination with fucoidan's capabilities.
What Makes Fucoidan Force™ So Special?
Type of seaweed used: Fucoidan Force™ is made from the same wakame/mekabu seaweed species used in the diet of the Okinawan people who live exceptionally long healthy lives, and boast the world's highest concentration of centenarians (people living more than 100 years).
Sourcing & Harvesting: Any slip ups in these often overlooked but critical initial steps will result in a fucoidan product that is less than desirable. Fucoidan Force™ ensures that the fucoidan it uses is sustainably harvested from the clean pristine waters of the Atlantic. Once brought to shore, the plants are once again sorted and selected by human hands.
Extraction & Manufacturing Methods: Due to the fragile nature of the fucoidan molecule traditional extraction methods compromise the integrity and functionality of the end-product. In contrast, Fucoidan Force™ is made in a US FDA supervised manufacturing facility with fucoidan extracted using a solvent-free process that yields a nature-identical extract of exceptional quality with enhanced bioactivity.
Not all Fucoidan are Created Equally
There are several species of seaweed that contain fucoidan with scientists noting drastic differences between each type. For example, they note that the molecular structures of fucoidans from different brown algae vary from species to species. And while some types of seaweed, such as bladderwrack, contain fucoidan consisting mostly of fucose and sulfate with a simple chemical composition, other forms of fucoidans are far more complex. Also, once harvested there are many other factors that can make significant differences in the fucoidan you decide to take. In other words: not all fucoidan is created equally.
No Chinese Fucoidan Used – USDA Certified Organic Fucoidan Only
Fucoidan Force uses only USDA Certified Organic Fucoidan sourced from wild Wakame seaweed, hand-harvested from the pristine waters of the Atlantic. A cutting-edge water extraction process ensures fucoidan's delicate molecular structure remains intact to deliver the vital nutritional benefit fucoidan obtained from the Undaria pinnatifida (the species of seaweed used in a majority of scientific fucoidan studies), has to offer.
Formulated for Maximum Power & Benefits
Fucoidan Force™ is the first fucoidan nutritional supplement to combine potent, standardized concentrations of two powerhouse ingredients in one convenient, easy-to-use formula:
400mg of USDA Certified Organic fucoidan in each Fucoidan Force™ veggie capsule, derived from wakame/mekabu (Undaria pinnatifida – the popular species of seaweed used Okinawan diets).
250mg of Reishi mushroom extract (Ganoderma lucidum), a nutritional powerhouse ingredient in its own right, standardized to a high content of naturally occurring polysaccharides, similar those of fucoidan itself, with over 800 of its own published studies on Pubmed.
With its unique combination of powerhouse ingredients, Fucoidan Force™ represents a true breakthrough the world of fucoidan nutritional supplements.
Contaminated Fucoidan?
It should be known that following the events of the terrible Japanese earthquake and tsunami of 2011 that caused Fukushima nuclear reactors to start daily dumping of highly radioactive water into the Pacific Ocean, we've taken the precautionary step of not sourcing our fucoidan from that part of the world, including Chinese fucoidan which already has a bad rep. Instead we source our fucoidan only from seaweed harvested from the pristine waters of the Atlantic.
A second powerful 7.4 magnitude earthquake and tsunami that struck the same Fukushima coastline on November 21st, 2016 further reinforced our resolve to never source our fucoidan from this part of the world.
If you are looking for a safe, effective, well-researched fucoidan, you've found it!
Fucoidan Force™: Better Fucoidan for Better Results!
Regular Price: $67
60 Capsules per Bottle
60-Day Money Back Guarantee
FREE Delivery on Standard Domestic Orders Over $50
Made With Real Bioactive Fucoidan You Can Trust
 Made 100% USDA Organic Certified Fucoidan!
Uses Thoroughly Tested Ingredients!
Fucoidan Derived From Wild Hand-Harvested Atlantic Wakame!
Fortified With the Notable & Powerful Reishi Mushroom Extract!
Water Extraction Method Preserves Delicate Molecular Structure!
Ocean-To-Bottle Processes Ensure Critical Nutritional Benefits Delivery!
Delicate Ocean-To-Bottle Process
Due to the delicate nature of Fucoidan's bioactives, extreme care is essential in its handling from start to finish. That is why once the seaweed used to make the fucoidan in Fucoidan Force™ is hand-harvested from its clean and sustainable environment on the bottom of the Atlantic and brought to shore, the best parts of the plants are once again sorted and selected by human hands instead of machinery.
Whatever your reason for choosing Fucoidan Force™ as part of your daily regimen, you can rest assured knowing there is hope, and you can find it here.
Subscribe with Credit Card
Subscribe with PayPal
Fucoidan & Reishi Research
There is no shortage of research into the capabilities of fucoidan and reishi mushroom. In fact there are more than 1,400 published fucoidan and 800 reishi research studies on the U.S. National Library of Medicine. Fucoidan Force™ uses only wakame seaweed to make it's fucoidan, which is known to have the unique properties that makes it the preferred choice in a vast majority of the published studies. But you do not have to simply take our word for it. Learn more about the potential benefits of the fucoidan used to make Fucoidan Force™ can offer you directly from the U.S. National Institutes of Health.

Choose Your Fucoidan Wisely?
Fucoidan is a complex polysaccharide made up of fucose and other important elements that may modulate healthy immune system function as well as increase your body's overall health and well being. Fucoidan exists in different kinds of brown seaweed – all of which go through different processes, resulting in a wide range of fucoidans with varying levels of efficacy and usefulness.
Fucoidan FAQs
Atlantic Wakame (Undaria pinnatifida)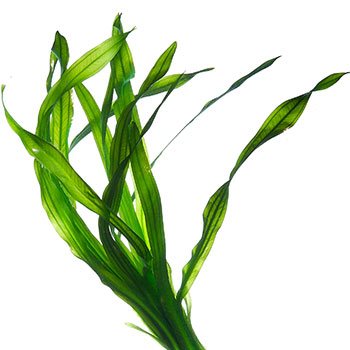 Fucoidan Force™ is the safest and most effective fucoidan available on the market. Harvested from wakame seaweed that is grown in pristine Atlantic Ocean waters, there are no other products on the market that can match its quality, purity, or effectiveness. Don't trust a product if it does not use standardized concentrations of a fucoidan extract, or advertise its source as Atlantic-grown wakame seaweed!
Fucoidan Facts