Fucoidan Force™

#1 Selling Fucoidan in America

---
Why Fucoidan Force? Aside from being made with the most well-researched fucoidan, Fucoidan Force™ is needed due to the fact that so many environmental and lifestyle factors are constantly bombarding every cell of your body. We truly believe that EVERYONE should be supporting their cellular health, ongoing, every single day with the premium ingredients exclusively found in Fucoidan Force™.
Key Fucoidan Force™ Benefits:
Fucoidan Force™ never uses cheap Chinese or questionable overpriced Japanese fucoidan – only 100% pure Atlantic-sourced USDA Certified Organic fucoidan.
Uses the same seaweed species documented in many of the more than 1400 fucoidan-related studies in the U.S. National Library of Medicine website recording fucoidan's unique potentials and nutritional benefits.
Made from hand-harvested Atlantic wakame (Undaria pinnatifida) seaweed to help eliminate any concerns about radiation contamination fallout from the Japanese Fukushima earthquake-tsunami disaster.
Formulated with the phenomenally renown reishi mushroom extract which further reinforces fucoidan's beneficial qualities.
Offers an exceptionally higher-quality product at a moderate price with helpful knowledgeable customer service and support.
Made from pure standardized Undaria pinnatifida extract gently extracted to protect the fragile fucoidan molecule for maximum potency and nutritional health benefits.
REINFORCED EFFECTIVENESS
Fucoidan Force™ is comprised of two potent ingredients:
1. The main ingredient is the wakame-derived fucoidan which contains a complex strain of fucoidan that has natural qualities not found in any other form of fucoidan.
2. This unique product is also the only fucoidan supplement that uses the phenomenal reishi mushroom extract as a reinforcement-ingredient. Reishi mushroom which is a nutritional powerhouse in its own right has been used for thousands of years for its renown health and wellness properties.
If you are looking for a safe, effective and well-researched fucoidan supplement, you've found it in Fucoidan Force™!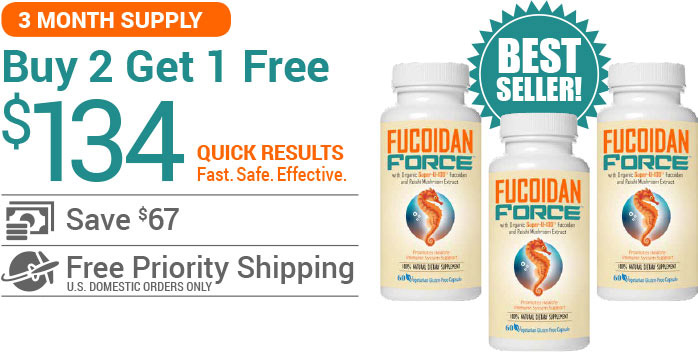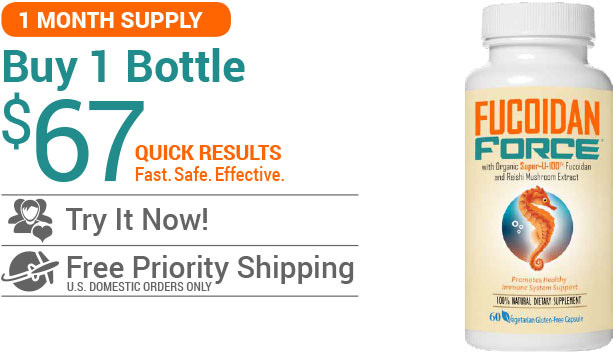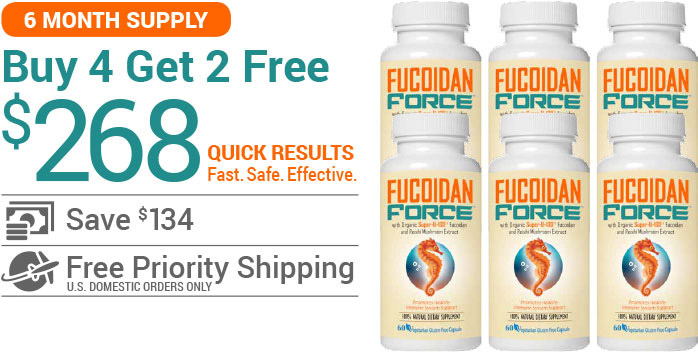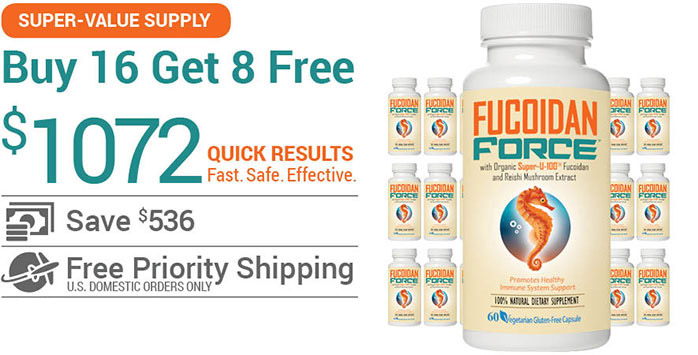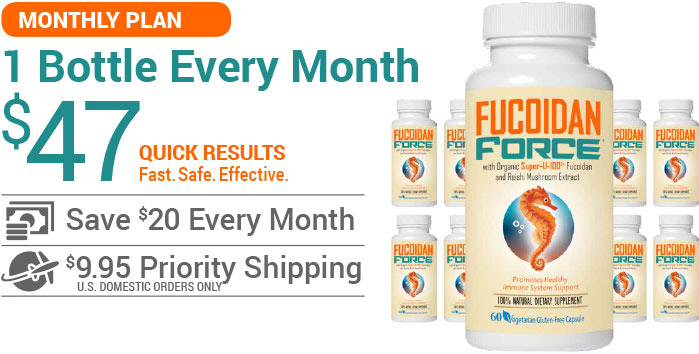 Subscribe with PayPal
Subscribe with Credit Card